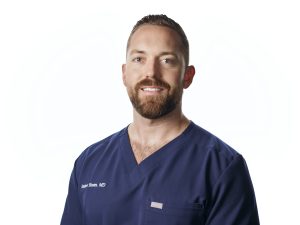 Andrew Hester, MD
Knee
Hip
Orthopedic Surgery
903-939-7501
3414 Golden Road, Tyler, TX 75701
Andrew Hester, MD
Azalea Orthopedics
Dr. Andrew Hester is a Fellowship-Trained Orthopedic Surgeon who specializes
in hip and knee arthroplasty. He treats all conditions related to hip and knee
arthroplasty from arthritis to painful or dysfunctional hip and knee replacements.
He has had extensive training in direct anterior approach for total hip
arthroplasty, robotic-assisted hip and knee arthroplasty, and unicompartmental
knee arthroplasty (partial knee replacement).
Dr. Hester was born and raised in Rockwall, TX. He went on to graduate Summa
Cum Laude from Abilene Christian University with a Bachelor of Science in
Biochemistry. This was followed by medical school at UT Southwestern in Dallas
where he was inducted into the AOA National Honor Medical Society for his
academic achievements as well as the Gold Humanism Honor Society for his
clinical care, leadership, and dedication to service. After medical school, Dr.
Hester completed his orthopedic surgery residency training at JPS Hospital in
Fort Worth and his adult reconstruction fellowship at The CORE Institute in
Phoenix, AZ. During fellowship, he received extensive training in robotic and
computer assisted total hip and knee arthroplasty, direct anterior approach total
hip arthroplasty, as well as complex and revision total hip and knee arthroplasty.
Dr. Hester is passionate about what he does and feels honored to serve the East
Texas community by restoring function and quality of life to those suffering from
hip and knee pain. Outside of work, he likes to exercise and grill. Most
importantly, Dr. Hester and his wife, Andrea, have 4 young children who keep
them very busy. They enjoy outdoor activities, sports, and traveling.