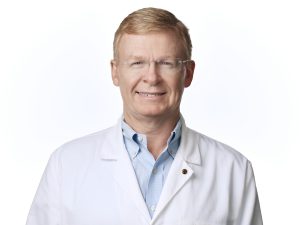 Carey Clark, M.D.
Hand
Orthopedic Surgery
Shoulder
Wrist
3414 Golden Road, Tyler, TX 75701
Carey Clark, M.D.
Azalea Orthopedics
Bio
Carey Clark, M.D. is board certified by the American Board of Orthopedic Surgeons and earned a CAQ (Certificate of Added Qualification) in hand surgery. He is an active member of the American Academy of Orthopedic Surgery and the American Society for Surgery of the Hand.
"Since residency, I have completed fellowships in both orthopedic trauma and in the field of hand, upper extremity (shoulder, elbow, and wrist) and microvascular surgery. I am dedicated to providing the best care possible for my patients, allowing a rapid and successful recovery."
Degrees and Education
Dr. Clark received his medical degree (M.D.) in Doctor of Medicine from the University of Tennessee at Memphis in 1990. He obtained his undergraduate degree in Chemistry from the University of North Carolina at Chapel Hill in 1986. Carey did his residency in Orthopedic Surgery at Indiana University Medical Center, Indianapolis, Indiana from 1990 – 1995. He had an Orthopedic Hand fellowship at the University of Arkansas, Little Rock Arkansas, from 1998 – 1999. Clark had another fellowship in Orthopedic Trauma at the Harborview Medical Center, University of Washington, Seattle, Washington. Clark was the Chief of the Orthopedic Trauma Division of the University of South Alabama in the Level 1 Trauma Center from 1996 – 1998.
Awards and Appointments
Carey Clark, M.D. received a Diploma from the American Board of Orthopedic Surgeons in 1998. He received another Diploma from the National Board of Medical Examiners in 1991. He was a Candidate Member of the American Association of Orthopedic Surgeons.
Papers and Presentations
Carey Clark has numerous professional presentations.