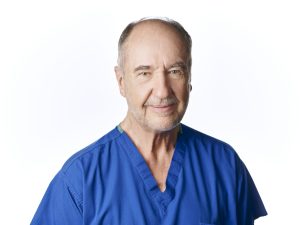 James Robert Harris, M.D.
Arthroscopic Surgery
Knee
Shoulder
Sports Medicine
3414 Golden Road, Tyler, TX 75701
James Robert Harris, M.D.
Azalea Orthopedics
Bio
James Robert Harris, M.D. is board certified, American Board of Orthopedic Surgery. Dr. Harris specializes in orthopedic surgery with an emphasis on sports medicine and arthroscopic surgery. His interests include sports medicine, knees, shoulders, and children as well as chondral lesions of the knee and recent developments in the treatment and repair of anterior cruciate ligament injuries in the athlete. "It is very gratifying for me to see young people return to their pre-injury level of activities in sports after sustaining minor or major injuries. This is due, in part, to the advances we have made in arthroscopic procedures and also to the better understanding of musculoskeletal physiology and rehabilitation."
Degrees and Education
Dr. Harris received his medical degree (M.D.) in 1979 at the University of Texas, Medical Branch, Galveston, Texas. He obtained his undergraduate with highest honors in Biology at the University of Texas, Arlington, Texas in 1975. His fellowship was in Sports Medicine and Knee Surgery at the North Sydney Orthopedic and Sports Medicine Centre, Sydney, New South Wales, Australia in 1989. Dr. Harris completed his internship in Surgery at St. Joseph Mercy Hospital, University of Michigan, Ann Arbor, Michigan from 1979 – 1982. His residency was in Orthopedic Surgery at Tulane University School of Medicine & Affiliated Hospitals, Tulane University, New Orleans, Louisiana from 1981 – 1985.
Awards and Appointments
James Robert Harris, M.D. is a member of the Hughston Sports Medicine Society, the American, the Association of Physicians and Surgeons, the Southern Medical Association, the Medical Association of Georgia, the Texas Medical Association, the Tulane Caldwell Society, the Southern Orthopaedic Association and the Smith County Medical Society. He is appointed on the Sports Medicine Committee of the Texas Medical Association and the Membership Committee of the Hughston Society. In medical school, Dr. Harris, was a member of the Alpha Kappa Kappa Medical Fraternity and the Mu Delta Honorary Medical Fraternity. During earning his undergraduate degree he was a member of the Kappa Alpha Fraternity and the Alpha Chi Honorary Fraternity.
Papers and Presentations
James Robert Harris, M.D. has several publications, editorials and professional presentations. He has also focused on several areas of research.