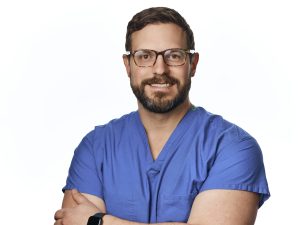 Arthroscopic Surgery
Elbow and Upper Arm
General Fractures
Hip
Shoulder
3414 Golden Road, Tyler, TX 75701
Justin Bartley, M.D.
Azalea Orthopedics
Bio
Degrees and Education
Aug 2007 – May 2011 Texas A&M Health Science Center, College of Medicine Medical Doctorate: May 21, 2011
June 2000 – June 2004 United States Air Force Academy (USAFA) Bachelor of Science – Major: Mechanical Engineering; Minor: Mathematics: June 2, 2004 Graduated Top 15% Passed NCEES Fundamentals of Engineering Exam
Aug 1996- May 2000 Grand Saline High School Valedictorian
Papers and Presentations
Bartley J, Munroe SM, Ward RA.
Fibrous Dysplasia in the Calcaneus. Foot & Ankle Specialist. 2017 Feb;10 (1):72-74.
PMID: 27325625
Bartley J. The Treatment of Middle-Third Clavicle Fractures: A Paradigm Shift.
Surgery and Rehabilitation Journal. Apr 3, 2017; 1 (1):1-2. http://oatext.com/The-treatment-of-middle-third-clavicle-fractures-A-paradigm-shift.php
DOI: 10.15761/SRJ.1000105
Hughes J, Bartley JH, Brennan KL, Maldonado YM, Brennan ML, Chaput CD.
Rate of Contralateral Hip Fracture after Dynamic Hip Screw vs Intramedullary Nail for Treatment of Pertrochanteric Hip Fractures.
Baylor University Medical Center (BUMC) Proceedings. July 2017; 30(3):268-272.
PMID: 28670054
Hughes J, Hughes JL, Bartley JH, Hamilton WP, Brennan KL.
"Infection Rates in Arthroscopic versus Open Rotator Cuff Repair."
Orthopaedic Journal of Sports Medicine (OJSM). July 2017; 5(7).
PMID: 28795072
Bartley J, Murray MF, Kraeutler MJ, Pierpoint LA, Welton KL, McCarty E, Comstock RD.
"Epidemiology of Injuries Sustained as a Result of Intentional Player Contact in High School Football, Ice Hockey, and Lacrosse: 2005-2006."
Orthopaedic Journal of Sports Medicine (OJSM). 2017 Dec 12;5 (12)
PMID: 29270440
Welton KL, Bartley JH, Major NM, McCarty EC.
MRI to Arthroscopy Correlations in SLAP Lesions and Long Head Biceps Pathology. Sports Medicine and Arthroscopy Review. Dec 2017; 25(4): 179-190.
PMID: 29095396
Welton L, Kraeutler MJ, Pierpoint LA, Bartley J, McCarty E, Comstock RD.
"Injury Recurrence Among High School Athletes in the United States: A Decade of Patterns and Trends, 2005-2006 Through 2015-2016."
Orthopaedic Journal of Sports Medicine (OJSM). January 2, 2018. PMID: 29318177
McLeod E, Floyd L, Bartley J.
"Single-Event Multilevel Surgery of the Upper Extremity: A Case Report"
Western Journal of Orthopaedics, 2020; 176-178.
Edge L, McLeod E, Pathak O, Bartley J.
"Reconstruction of a Chronic Quadriceps Tendon Rupture After Multiple Failed Repair Attempts: A Case Report"
Western Journal of Orthopaedics, 2020