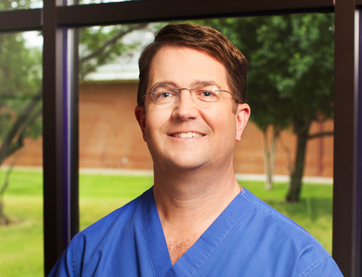 Michael R. Lewis, Jr., M.D.
Head and Neck
Otolaryngology
Pediatric Otolaryngology
1136 E. Grande Blvd, Tyler, Texas 75703
Michael R. Lewis, Jr., M.D.
Ear, Nose and Throat Associates of East Texas
Bio
Michael R. Lewis, Jr., M.D. is board certified in head and neck surgery by the American Board of Otolaryngology. Michael specializes in treating adult and pediatric illnesses of the head and neck. His interests include congenital internal carotid artery aneurysm with absence of the petrous portion of the contralateral internal carotid.
Degrees and Education
Dr. Lewis received his medical degree (M.D.) in 1996 at the University of Texas Medical School, Houston Texas. He graduated Cum Laude in Political Science at the University of the South Sewanee, Tennessee for his undergraduate degree in 1992. Michael completed his residencies in General Surgery and Otolaryngology at the University of Texas Southwestern medical Center at Dallas from 1996 – 1998 and 1998 – 2002.
Awards and Appointments
Michael R. Lewis, Jr., M.D. is a member of the American Academy of Otolaryngology – Head and Neck Surgery, the American Academy of Otolaryngic Allergy, the American Medical Association, the Texas Medical Association and the Smith County Medical Society. His licensure is from the state of Texas.
Papers and Presentations
Michael Lewis has several publications, editorials and professional presentations. He has also focused on several areas of research.