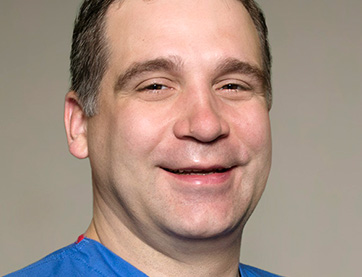 Stephen Nalbach,
Back and Neck
Brain
Neurosurgery
Spinal and Peripheral Nerve
Spine
1814 Roseland Blvd., Tyler, TX 75701
Stephen Nalbach,
Bio
Dr. Stephen Nalbach earned his medical degree from Temple University School of Medicine in Philadelphia, Pennsylvania where he graduated with distinction of Junior AOA Medical Honor Society member. He completed his internship and neurosurgical residency at Brigham and Women's Hospital / Boston Children's Hospital and Harvard Medical School in Boston. He was the recipient of the Donald Matson Resident Basic Science Paper award by the New England Neurosurgical Society for his research in genetics of cerebrovascular aneurysms. His areas of interest include general neurosurgery, degenerative spine disease (minimally invasive stabilization), neurotrauma, brain tumors, and stereotactic radiosurgery. He began his affiliation with Tyler Neurosurgical Associates in August 2014.
Dr. Stephen Nalbach is Board Certified for Neurosurgery.